Greetings, Earthlings! Welcome to another "tail" from the Caption Express! Today brings a command performance from our stars, who did indeed perform all their own stunts! I call this:
Mice Up Your Life!
Photos by: Tiia, redbossfan, Headbanger, night_lia (and her many links)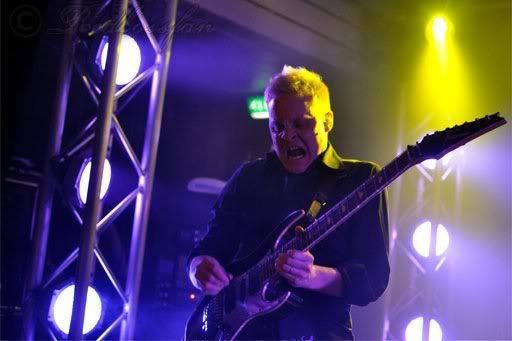 It can easily be said that we can never know the depths of mankind's many fears. However, it came to pass that during one concert long ago, in the middle of a particular pest problem, the fears of one man came to the fore.


"Yipes! A mouse!"

*STOMP!*
Marko's amazing instincts kicked into high gear!


"EEK! Where, where?!"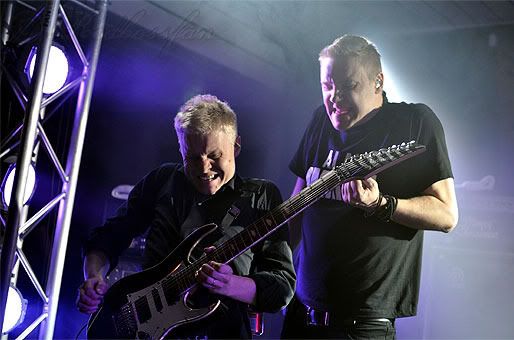 Indeed, it seemed that Marko's phobia had reared its ugly head.




Marko:

"Kill it! Destroy the evil little vermin!"


Olli:

"I'm trying, I'm trying!"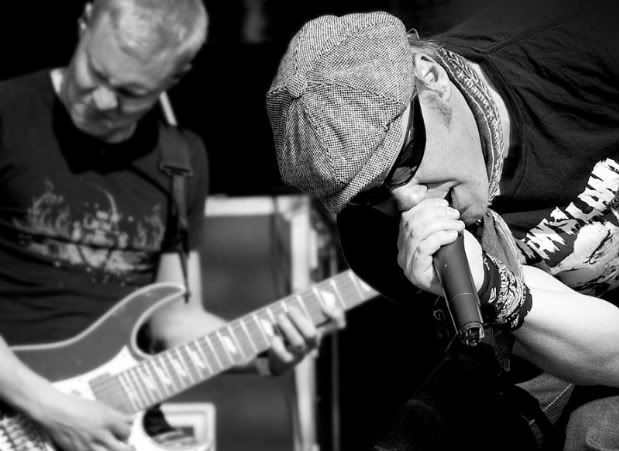 Marko:

"Oh good, you got it...and boy, did you ever get it!"


Olli:

"Ewww...how am I going to clean off my shoes?"
Most of the guys didn't want to make a fuss about it. However...


"Hee hee hee, Mark is a scaredy-cat!"
Already feeling humiliated, Marko could not withstand the insult!




Marko:

"Care to repeat that little comment? Smile when you say that!"


Jaska:

"Too late! I already did!"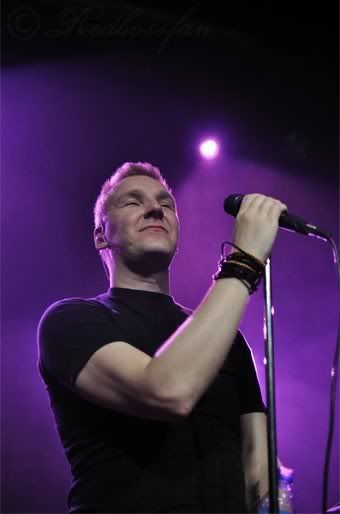 Stung by this blatant act of defiance, Marko felt he had no choice but to exact revenge! He decided to use his ultimate weapon!


"Oh Olli? You missed one."
"??"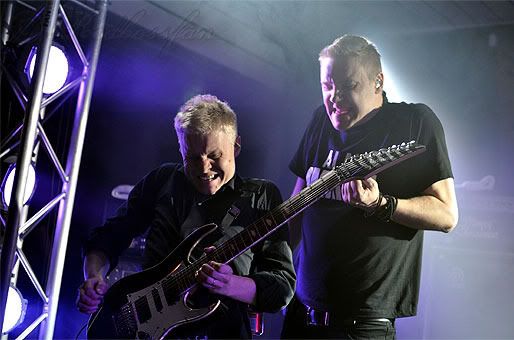 Sadly, Marko found out the hard way that things don't always work the way you want them to...




Marko:

"Destroy the wretched little rodent!"


Olli:

"I'm trying, I'm trying!" *STOMP! STOMP! STOMP!*




Jaska:

"Hey, that tickles!"
In the end (eventually) Marko felt that justice had been served, and that the others would learn from the messy miscreant's mistake!


"Mmm-hmm! Aaand another one bites the dust!"
The End!
(or is it?)
"BEE!"
"Eeeeeeeeeeek!"
*snickers*
"......"